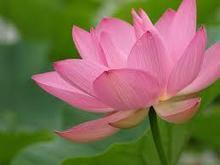 Do you regularly try to motivate yourself with self-criticism and mental projections about all the bad things that will happen to you if you don't get it together? While this approach may create that extra surge of adrenaline to meet your work deadline, cold call the next potential client, get to the gym, or get your house cleaned before the in-laws visit, it comes at a cost. You end up feeling bad about yourself a lot of the time.
You get into constant "fight or flight" mode, trying to avoid the negative imagined consequences, which messes with your cortisol and other stress hormones. You get overwhelmed, and decide to zone out playing video games or posting mindlessly on social media, or you rebel and eat, drink, or spend too much, thus creating more self-disgust. If this sounds familiar, perhaps you need a healthy dose of self-compassion.
by Melanie Greenberg, Ph.D.