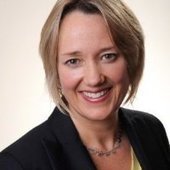 What is the most advanced communication skill you can develop to strengthen all your relationships? One of our most critical human communication skills is Empathy.

Empathy is ones ability to sense someone's emotion and be able to imagine what that person might be thinking or feeling. Why is it so important?
==================
Empathy is a primary capacity which
connects us to others, and the inability to
feel empathy us a major obstacle which keeps us distant and disconnected.
========