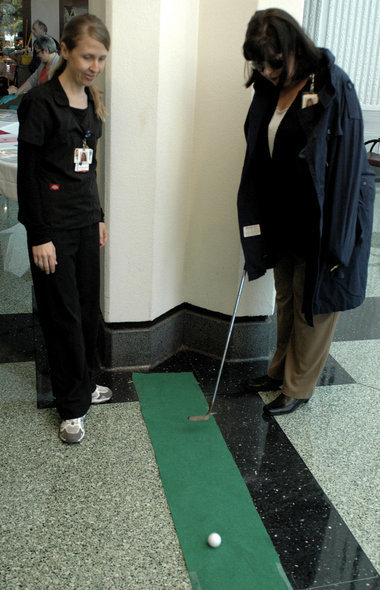 "We want people to walk in the shoes of someone who survived a stroke,"
At West Jefferson Medical Center's third annual "Empathy Day," the community was invited to rotate through activities that mimic some of the frustrations stroke victims face during recovery.
Strokes, though largely preventable, are the No. 4 cause of death in the United States, and a leading cause of serious, long-term disability.