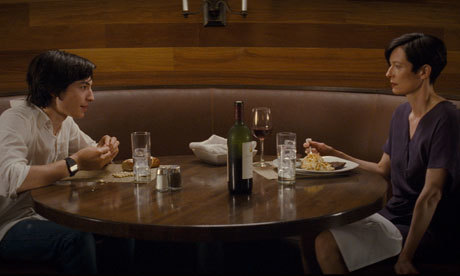 The psychopathic son in Lionel Shriver's novel and Lynne Ramsay's film isn't evil – but has zero empathy…
In Lynne Ramsay's brilliant film of the book We Need to Talk About Kevin by Lionel Shriver, we meet a child who will inevitably be described as is "pure evil". Almost from birth, Kevin shows his mother no love, just pure hate; he doesn't just push her away, but plays with her mind, finding ever new ways to hurt her. The film asks us to face up to two big questions: where does "pure evil" come from, and how should we as parents or as a society respond to it?
For me, the term "evil" is not helpful. Instead I suggest we need to talk about the erosion of empathy.