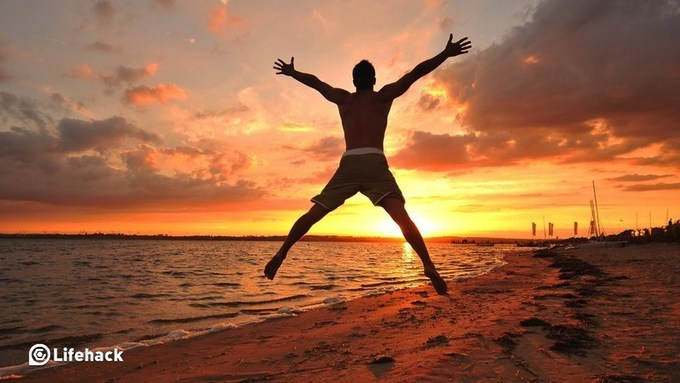 We all probably know people, at work or in our personal lives, who are great at listening and helping us feel more hopeful and optimistic. Like me, you probably know people who are masters at managing their emotions. You find yourself in awe, and wish you had the ability to control your emotions too. Your emotional awareness and ability to handle feelings can determine your success and overall happiness in all aspects of your life. Raising your emotional intelligence has a direct and positive effect on your level of energy and consciousness.
Definition of Emotional Intelligence
Emotional intelligence is the ability to recognize your emotions, understand what they're telling you, and realize how they affect the people around you. People who function at a high rate of emotional intelligence have the ability to adjust their behaviors and are more effective at recognizing and managing their own emotions as well as the emotions of others. Ergo, emotional intelligence equals interpersonal effectiveness; the more effective you are with others, the more successful you'll be.
The Six Pillars of Emotional Intelligence
If your desire is to raise your emotional intelligence, here are six pillars of emotional intelligence to incorporate into your life:
1. Self-Awareness
Serving as the core area of emotional intelligence, being able to identify how you feel throughout the day, as well as who you are, helps you make important life choices. One way to raise your emotional intelligence is to use present language to help focus more on the present moment. Put your thoughts, feelings, and beliefs on paper. By doing this, you're able to put things into perspective, which helps you become more aware of who you are, what you want and why. Learn to increase your emotional vocabulary by using it to describe your full range of emotions.
Knowing how to express your emotions can often help you manage them in a proper and healthy way. Don't be afraid to give yourself the gift of silence and meditation. Reconnect with your inner self and watch your perspective and your life transform.
2. Empathy
Empathy is extremely powerful and essential to raising your emotional intelligence. Increasing your ability to empathize can help you get closer to others, gain their support when you need it, and potentially defuse high-charged conflicts in your professional and personal life. Empathy is recognized as the second-most important emotion to acquire, since by showing someone that you understand where they're coming from, you're able to gain their respect. Be aware and listen carefully to what they are telling you. You know you are becoming more empathetic when you're able to decipher and recognize the feelings of others.
3. Self-Regulation
All humans share the desire to have intimate relationships with a few trusted people. However, part of growing as a person involves acquiring new skills while experiencing new relationships. By learning to control and manage your emotions, especially your impulses, you are able to prepare yourself for emotional self-management.
People who self-regulate think before they act, have the ability to say no, and shift their thoughts to prevent their emotions from controlling them. They are self-aware enough to know their strengths, weaknesses, and are willing to look at themselves honestly. Emotionally intelligent people aim for assertiveness, appropriately sharing their emotions, thoughts, and beliefs with the right people at the right time as a means to let others know where they stand.
4. Motivation
Willing to defer immediate results to establish long-term success, emotionally intelligent people are generally characterized as motivated. People are often guided by their emotional knowledge, which results in a flawed impulsive decision. People who are emotionally intelligent, however, are excellent decision-makers, and they know when to trust their intuition.
Susceptible to criticism, they take it well, and know when to use it to improve their performance. Emotionally intelligent people know when to stick and when to switch their emotional attachments. They are motivated to look at a problem and find a resolution in a calm and rational way. When it comes to their careers, motivation drives emotionally intelligent people to be more productive and passionate about succeeding.
5. Social Skills
Another way of raising your emotional intelligence is being able to easily talk and connect with others. Being socially responsible demonstrates that you really care about others and not just about your own personal gain. Individuals who focus on the development of others rather than their own, practice emotional intelligence as well as humility. Humility can be a wonderful quality to possess because it indicates to others that you're able to take responsibility of your actions while still participating and being a team player. Having a high emotional intelligence gives you the social skills to manage the emotions of others too.
6. Happiness
Raising your emotional intelligence involves knowing when to be happy, sad, excited, anxious, or even vigilant. Unfortunately, very few people know how to manage their happiness as it is frequently associated with material goods or gifts they receive from others.
Generally, people who possess high emotional intelligence are happy people. The really happy ones are those who always give. Happiness, for clarification, feels like a warm, steady glow harbored inside your body. Because happy people accomplish more tasks than those who are sad or depressed, it is important to note that the emotionally intelligent have the ability to control their mood to serve their purpose, motivating them to find more solutions to problems. Remember, it costs nothing to spread happiness, and what you receive in return is priceless.
In order to raise your emotional intelligence, it is essential that you try to incorporate these six pillars into your life. Not only will you no longer feel like a slave to your emotions, you'll be able to create and maintain more meaningful and intimate relationships in your professional career and personal life.