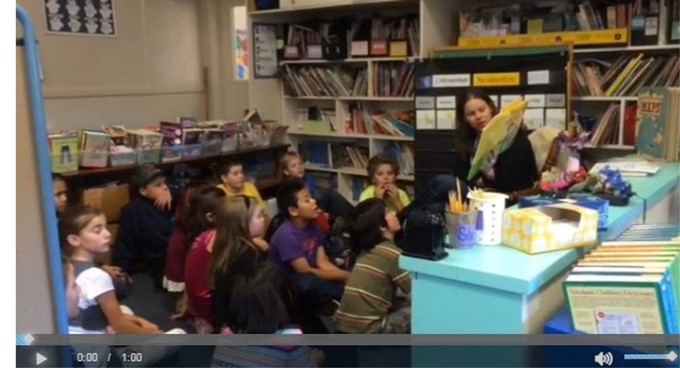 Dylana Garfas-Knowles reads a story dealing with the concepts of empathy to her fourth-grade students at Walker Elementary on Friday.
The project was part of Walker's schoolwide focus on empathy during the months of October and November.
For the past two years Walker has been implementing about eight or nine themes per year in an effort to educate its students on "positive behavioral supports." Other examples include "teamwork" and "stand up," which was timed to coincide with Martin Luther King Jr. Day.