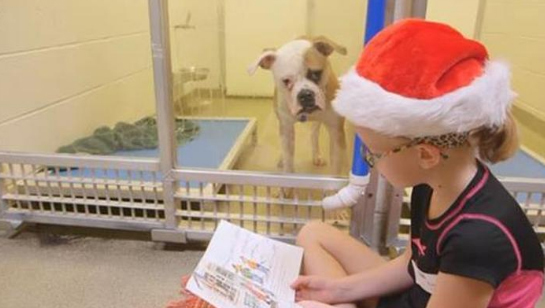 Ms Klepacki said the program has helped the children as much as the dogs.
"It's encouraging children to develop empathy with animals. It's a peaceful, quiet exercise. They're seeing fearfulness in these animals, and seeing the positive affect they can have," she said.
"It encourages them to look at things from an animal's perspective. That helps them better connect with animals and people in their lives."
Ms Klepacki said the program has so far been very successful in helping to find forever homes for a large number of dogs.