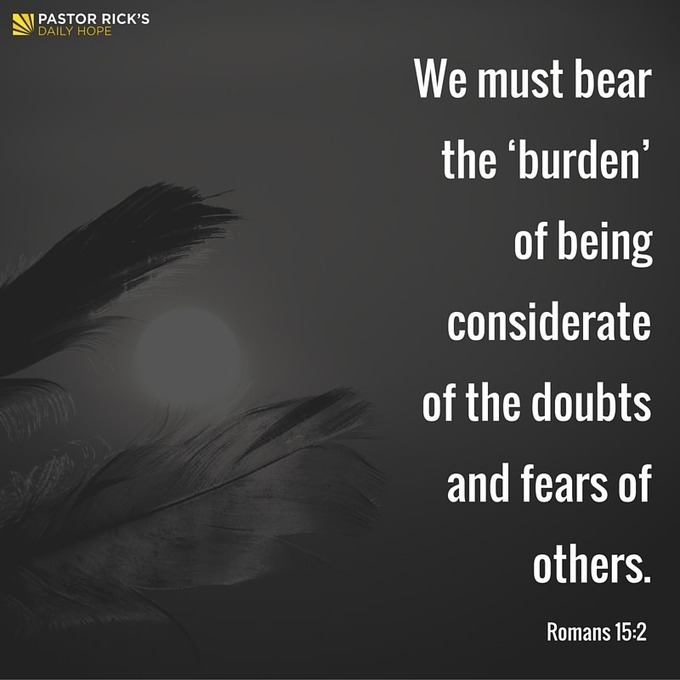 We must bear the 'burden' of being considerate of the doubts and fears of others" (Romans 15:2 TLB).

Listening is probably the most important skill in building friendships and relationships, because you can't love people without listening to them.

There's a big difference between hearing and listening. You can hear something and not really be listening. I can't tell you how many arguments I've had with my kids or my wife because I was listening to the words instead of the emotions. Sometimes the words don't even matter. Somebody can say to you, "I'm fine," but the way they say it tells you they're not fine. Listening means you also hear what the person isn't saying.

That's called empathy. Empathy means to put yourself in the other person's shoes. Learn their point of view. Ask yourself, "How would I feel if I were in that situation?
BY RICK WARREN — MAY 15, 2016