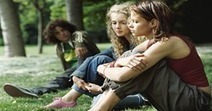 Tips for Dealing with a Bully are essential for mental health professionals and counsellors who directly deal with teenagers who bully. Today, NoBullying releases a guide on Tips for Dealing with a Bully.
One of the tips mentioned in the guide is to simply hold the young person who bullies fully accountable for his or her actions. Also, once the young person is able to recognize problems with his or her behavior, mental health professionals can help them set and work toward goals for change.
========================
Another tip is to build genuine empathy,
to help young people understand and
experience the impact of their behavior.
=======
And, according to the guide,the first steps in conscience development may involve young people learning that their own actions can cause them to get in trouble. After reaching that realization, they can begin to appreciate the impact of their actions on others.