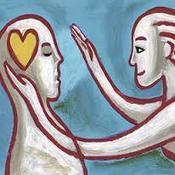 "Before judging someone, try walking one mile in their shoes" – this is the motto that inspired the creation of the first Museum of Empathy, which will open in London on 4 September.
The opening is part of the Totally Thames Festival, featuring the installation 'A Mile in My Shoes'. The event, created in collaboration with the residents of Wandsworth in south London, will take place on the banks of the Thames, where passersby will be asked to choose a pair of stranger's shoes and walk along the river, listening to the owner's story on headphones.
Other installations are planned for other cities in the world with a travelling tour. The events can be followed online with a digital library that raises the user's awareness.
by Roberta Garofalo