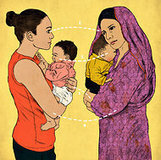 Empirically speaking, does the experience of compassion toward one person measurably affect our actions and attitudes toward other people?
ALL the major religions place great importance on compassion. Whether it's the parable of the good Samaritan in Christianity, Judaism's "13 attributes of compassion" or the Buddha's statement that "loving kindness and compassion is all of our practice," empathy with the suffering of others is seen as a special virtue that has the power to change the world. This idea is often articulated by the Dalai Lama, who argues that individual experiences of compassion radiate outward and increase harmony for all.
As a social psychologist interested in the emotions, I long wondered whether this spiritual understanding of compassion was also scientifically accurate.
by David DeSteno