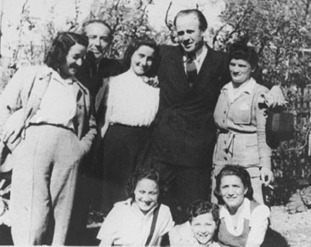 Why do some people risk their lives to help others? Kristen Renwick Monroe has dedicated her career to finding out.
Whether this kind of limited intervention will foster the kind of heroic altruism found in World War II rescuers is another issue, but the initial results suggest empathizing with another does encourage more humane treatment of that person's group.
Certainly, the rescuers I have interviewed demonstrated tremendous empathy toward all groups—Jews, Allied airmen, political resistors to the Nazis, even Nazis themselves—so their ethical treatment of others seems related to this sense of connection fostered by empathy.
This connection is also supported by research by Samuel and Pearl Oliner of Humboldt State University, who questioned people who rescued Jews during the Holocaust and found that empathy was key to their motivations, as well as by many experimental studies by psychologist Daniel Batson.
Without a doubt, the importance of empathy in our treatment of others seems worthy of further investigation.