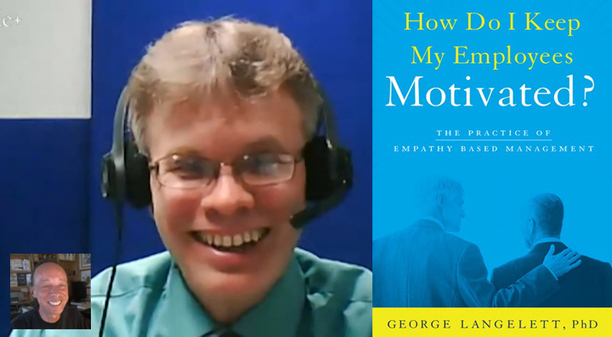 George Langelett is a professor of management and economics at South Dakota State University in Brookings. He teaches classes in management, small business management, human resource management, marketing research, and macroeconomics.
George is author of How Do I Keep My Employees Motivated? The Practice of Empathy-Based Management.
From the book description, "Every person in your organization desires to be understood and accepted. The purpose of this book is to teach you how to empathize with each of your employees, and create a better work environment. When work days become mundane, you will learn how to create a sense of connection with your employees. During stressful times, you can display empathy to calm and reassure each employee, so that they can think clearly and problem solve.
How Do I Keep My Employees Motivated? provides clear, specific techniques that teach you how to empathize and create an atmosphere where everyone working for you feels accepted and understood.