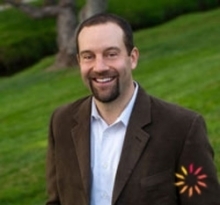 I had a painful, but poignant phone conversation earlier this week with my wife Michelle. She shared some challenges with me in a vulnerable and passionate way. As I started to give her some of my "helpful advice" (as I often do – being a man, as well as an author, speaker, and coach , I'm fairly well trained at giving advice), she stopped me and said, "Can't you just give me empathy for me? That's what I really need right now. Once I feel your empathy, I can hear your feedback."
Her comment stopped me in my tracks.
I got defensive and began to justify myself – arguing that I did, indeed, have a lot of empathy and that she should be more open to my feedback. Needless to say, my defensiveness (and subsequent arrogance and self righteousness) didn't help things, and the conversation got worse before it got better, which it eventually did.
by mike robbins
also see my video interview with Mike
Mike Robbins Promotes Empathy at Peace Alliance – Berkeley
http://www.youtube.com/watch?v=UuFqjL_lYiI