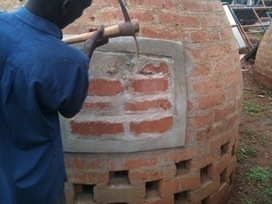 This Sept. 2013, all Ugandan government teachers went on strike to protest not receiving a raise in their salaries that had been promised by the government but not delivered. Hussein Tadesse, One School at a Time Program Manager, was invited to attend a strike mediation meeting hosted by the Dept. of Education and attended by government officials, teachers, administrators, and parents from 18 schools in the Mubende District.
The meeting was tense—everyone was frustrated and upset.
Hussein: "You are feeling so angry because your trust in the government has been violated. Your need for trust is not met!"
Teachers: "Yes this is how we feel! We are angry and we are not going back to work. We don't care that students are waiting at school for us. The government promised us a 20% raise—we deserve that money!"
After fully empathizing with their feelings, Hussein mentioned the need of the students for learning. Would the teachers be willing to return to the classrooms and teach while negotiations continued with the government for 28 more days?
Teachers: "Yes, we can go back to our students. But will the government listen to us? We want respect!"
Hussein: "I hear your need for trust. I hear your need for respect." The result of the meeting was that all teachers in Kassanda sub-county, One School at a Time work area, agreed to temporarily return to their classrooms while negotiations continued.
The situation is not fully resolved but this is a good outcome for now.
Hussein has been training the past 4 years to become a certified non-violent communication trainer. He has attended 3 intensive ten-day trainings in the U.S. and Kenya. The skills he has cultivated have come in handy numerous times- this is one example.