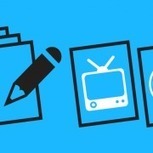 Two recent blog posts raise this question: Just how often do news organizations actually listen to their communities?
So the question of empathy has two facets: empathy in the newsroom, and the empathy our stories foster in our readers. What connects these two elements is the act of listening.
Listening to Community
Better reflecting and responding to our communities has to start with better listening.
While journalism is rooted in interviews, there's not enough discussion about the need to listen to our communities. And by listening, I don't mean simply talking to sources or listening for story leads; I mean listening for the sake of understanding and building truly reciprocal relationships with readers.