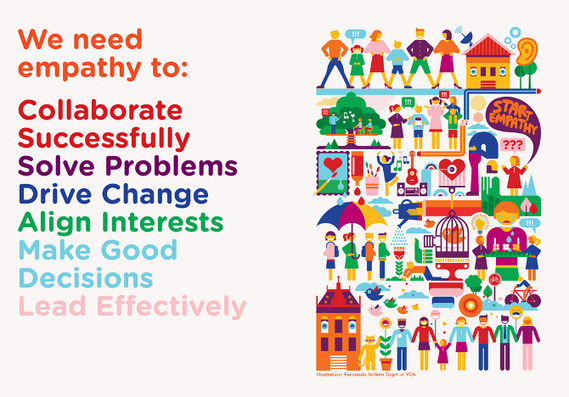 "The education system forces people to unlearn the empathy they were born with. It's a system based on always seeming strong, contributing to the economy, and being number one. Being number one is the rule of game, and how we relate to others is fundamentally dismissed." –Bernard Amadei, Ashoka Fellow and founder of Engineers Without Borders USA
More than two decades ago, scientists made a discovery that fundamentally altered the way we think about empathy.
While observing monkeys, they noticed that certain brain cells responded both when a monkey performed an action and when that monkey watched another monkey perform the same action. The same cells can be found in the human brain. These cells, called mirror neurons, fire when we see something happening to someone else that we could imagine happening to ourselves, from stubbing a toe to winning the lottery.