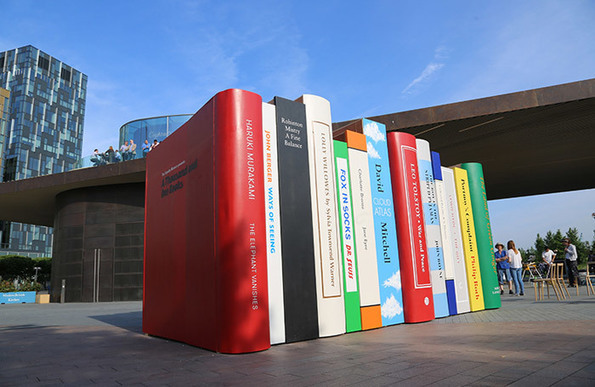 One of the gentler corners of this year's LIFT Festival is Clare Patey's Empathy Museum, two installations next to NOW Gallery in Greenwich which encourage us to feel what someone else is feeling.

A Mile In My Shoes takes a Native American saying as a starting point: "Don't judge a man until you have walked a mile in his shoes." It's art that takes adage at face value and searches for the truth in a turn of phrase.
In a shed-sized shoe box on a huge plaza by the O2 Arena we are asked to literally walk a mile in someone else's shoes while the story of the shoes' owner plays through headphones.