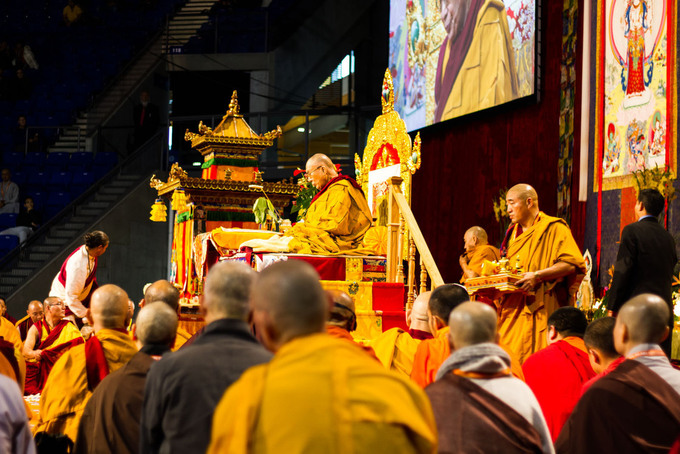 The Dalai Lama's speech on the importance of exercising kindness and compassion moved crowds of passionate students, faculty and Vancouverites.
During his time in Vancouver, His Holiness the XIV Dalai Lama spoke to students at John Oliver Secondary School and participated in a Heart-Mind Summit at the Vancouver Convention Centre on October 21.
He also led a panel discussion on the need to cultivate empathy and compassionate behaviour in young children to an audience of UBC students on October 22.