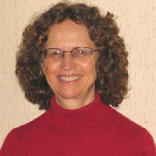 The literature on empathy, primarily from counseling and psychotherapy and secondarily from social and developmental psychology, is reviewed.
Obstacles that may account for theoretical confusions and empirical difficulties in studying empathy are highlighted.
The decrease in empathy research in recent years appears attributable to the lack of clear focus and effective research tools as well as the shift in interest from empathy to other concepts such as the working alliance.
It is argued that there is a need to return to studying empathy. Researchers should distinguish between dispositional and experiential empathy and between intellectual empathy and empathic emotions and indicate whether they are examining therapist or client experience of empathy. Suggestions for future research are offered.
by
Changming Duan,
Clara E. Hill,