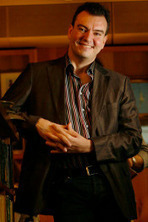 According to research, we become a happier when good things happen to us (duh!) but the effect is even bigger when good things happen to us unexpectedly:
Emory University and Baylor College of Medicine researchers used Magnetic Resonance Imaging brain scans to measure changes in human brain activity in response to a sequence of pleasurable stimuli.
They used a computer-controlled device to squirt fruit juice or water into the mouths of 25 research participants. The patterns of the squirting were either predictable or unpredictable.
The researchers found that the MRI scans showed a brain area called the nucleus accumbens to be much more active when the subjects received unpredictable patterns of juice and water.
So:
Something nice happens that you expect = good
Something nice happens unexpectedly = even better
Read more…