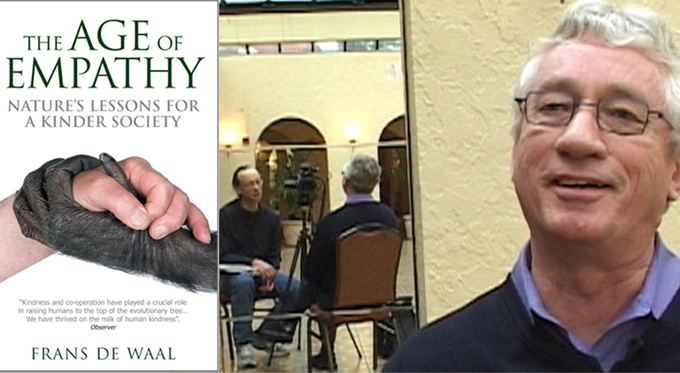 "Empathy is one of those traits that humans over-estimate the complexity of. And that's why if you tell the average psychologist, you say that there is empathy in animals, they will say that's not possible. Because they think empathy means that you consciously put yourself in the shoes of somebody else.
Now we know from human research that is not the case. In human research we know that there's a lot of empathy, automatic empathy responses."
Frans de Waal is a psychology professor at Emory University with a Ph.D. in biology. He is the author of many books, including Chimpanzee Politics, Our Inner Ape and The Age of Empathy: Nature's Lessons for a Kinder Society. The director of the Living Links Center at the Yerkes National Primate Research Center in Atlanta, de Waal was ranked among the World's 100 Most Influential People of 2007 by Time.