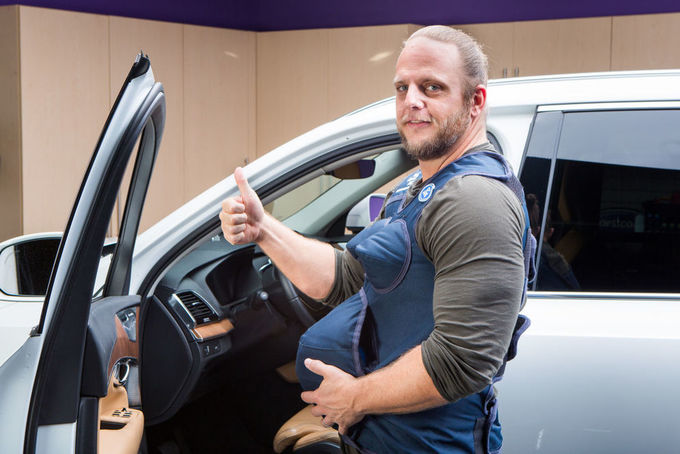 They say you can't understand another person's experience until you've walked a mile in their shoes — or perhaps in the case of Ford's "empathy belly," driven a car in a maternity suit.
The Detroit automaker's pregnancy-simulating apparatus aims to help the non-expectant better understand what to expect when someone else is expecting and apply that empathy to making moms-to-be safer behind the wheel.
Related: I Tested Ford's Drugged Driving Suit and You Won't Believe What Happened! (OK, I Crashed)
Ford said its engineers use the empathy belly to ensure pregnant drivers are considered during the car design process. The automaker also uses the suit as a public education tool on the importance of proper seat belt use by pregnant women.
.By Matt Schmitz