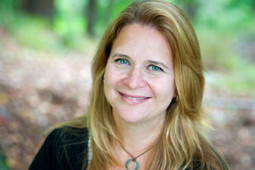 When stories allow us to empathize with people who lead very different lives or come from very different backgrounds, it allows us to get into their shoes in a way that no amount of preaching can accomplish."

While this doesn't surprise me, I find it extremely interesting and validating.

I consider myself empathetic to an extreme. To be a writer of fiction, I believe that's a requirement—we have to get inside our characters' heads to see who they are, how they live, how they think. If I didn't have empathy, then all of my characters would be privileged white women in their forties. But that's not who I write. I write about teenagers—female, male, white, non-white, gay, immigrant, autistic, mentally ill.