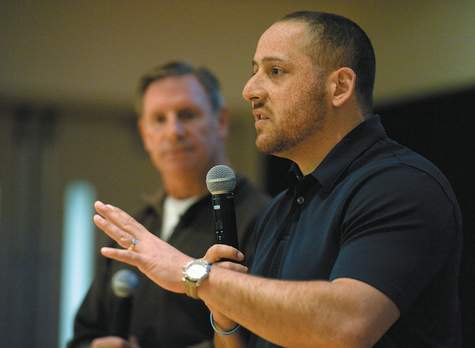 Briggs said about 60 people jump off the Golden Gate Bridge every year.
Known as "the guardian of the Golden Gate Bridge" because of his success at convincing those threatening suicide not to jump, Briggs said most suicidal people will respond to a lifeline of caring and empathy, if someone gets to them in time.
"Any one of you in this room right now who suffers mentally in any way, do not hold it in. Go to someone you love and trust and has empathy and ask for help," Hines said.
By Judy Benson