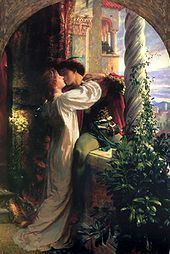 Men like to know when their wife or girlfriend is happy while women really want the man in their life to know when they are upset, according to a new study published by the American Psychological Association.
The study involved a diverse sample of couples and found that men's and women's perceptions of their significant other's empathy, and their abilities to tell when the other is happy or upset, are linked to relationship satisfaction in distinctive ways, according to the article published online in the Journal of Family Psychology.
"It could be that for women, seeing that their male partner is upset reflects some degree of the man's investment and emotional engagement in the relationship, even during difficult times.
ScienceDaily
img http://en.wikipedia.org/wiki/Love
Study Source
http://www.apa.org/pubs/journals/releases/fam-ofp-cohen.pdf