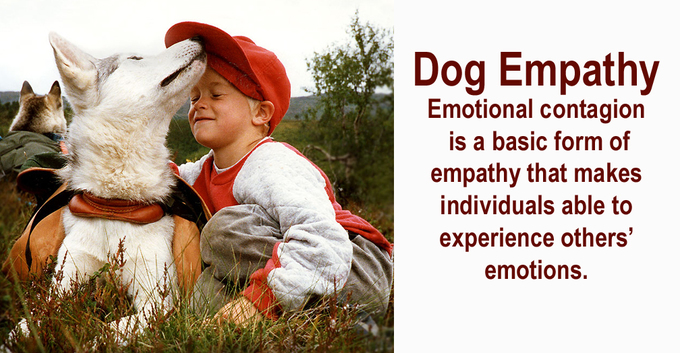 Emotional contagion is a basic form of empathy that makes individuals able to experience others' emotions.
In human and non-human primates, emotional contagion can be linked to facial mimicry, an automatic and fast response (less than 1 s) in which individuals involuntary mimic others' expressions. Here, we tested whether body (play bow, PBOW) and facial (relaxed open-mouth, ROM) rapid mimicry is present in domestic dogs (Canis lupus familiaris) during dyadic intraspecific play.
During their free playful interactions, dogs showed a stronger and rapid mimicry response (less than 1 s) after perceiving PBOW and ROM (two signals typical of play in dogs) than after perceiving JUMP and BITE (two play patterns resembling PBOW and ROM in motor performance).