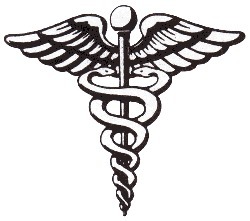 In the last 10 years, a growing literature about empathy in primary care indicates that, for both patient and clinician, empathy helps to improve many aspects of health care practice and patient satisfaction.
Wensing ndicated that humaneness, exploring the needs of patients, and good communication skills are some of the high priorities that patients expect from their GP.
Cape showed that doctor empathy coded by external observers was positively correlated with listening interactions and patient involvement.
Vedsted and Heje found that patients tended to recommend their GP to others if they judged them as 'empathic'.
Mercer showed a positive relationship both between GP empathy and patient enablement at the consultation, and between patient enablement and changes in the main symptom and well-being evaluated 3 months after the consultation.
Finally, Verheul investigated the impact of a warm and empathic consultation compared to a cold and formal consultation on the certainty of the outcome. The greatest beneficial effects of empathic communication on stress reduction and expectancies were observed when it was combined with a positive expectations style.
To preserve effective empathy in care, the health provider must be in a positive frame of mind and not affected by stress or burnout. Burnout occurs when individuals feel emotionally overwhelmed by the demands of their job. Physicians in particular are frequently overloaded with the demands of caring for sick patients within the constraints of time and resources.
Franck Zenasni, Assistant ProfessorUniversité Paris Descartes, Sorbonne Paris Cité, IUPDP, Boulogne-Billancourt, France Emilie Boujut, Assistant ProfessorUniversité Paris Descartes, Sorbonne Paris Cité, IUPDP, Boulogne-Billancourt, France Aude Woerner, Medical ResidentUniversité Paris Descartes, Sorbonne Paris Cité, General Medecine Department, Paris, France Serge Sultan, Associate Professor and Senior Researcher