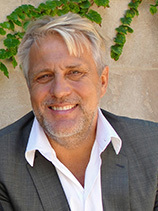 While it is well established that individuals with psychopathy have a marked deficit in affective arousal, emotional empathy, and caring for the well-being of others, the extent to which perspective taking can elicit an emotional response has not yet been studied despite its potential application in rehabilitation. In healthy individuals, affective perspective taking has proven to be an effective means to elicit empathy and concern for others.
To examine neural responses in individuals who vary in psychopathy during affective perspective taking, 121 incarcerated males, classified as high (n = 37; Hare psychopathy checklist-revised, PCL-R ≥ 30), intermediate (n = 44; PCL-R between 21 and 29), and low (n = 40; PCL-R ≤ 20) psychopaths, were scanned while viewing stimuli depicting bodily injuries and adopting an imagine-self and an imagine-other perspective.
Jean Decety
Chenyi Chen
Carla Harenski
and Kent A. Kiehl
A neurological basis for the lack of empathy in psychopaths
http://m.medicalxpress.com/news/2013-09-neurological-basis-lack-empathy-psychopaths.html
When individuals with psychopathy imagine others in pain, brain areas necessary for feeling empathy and concern for others fail to become active and be connected to other important regions involved in affective processing and decision-making, reports a study published in the open-access journal Frontiers in Human Neuroscience.
Psychopathy is a personality disorder characterized by a lack of empathy and remorse, shallow affect, glibness, manipulation and callousness. Previous research indicates that the rate of psychopathy in prisons is around 23%, greater than the average population which is around 1%.
To better understand the neurological basis of empathy dysfunction in psychopaths, neuroscientists used functional magnetic resonance imaging (fMRI) on the brains of 121 inmates of a medium-security prison in the USA.