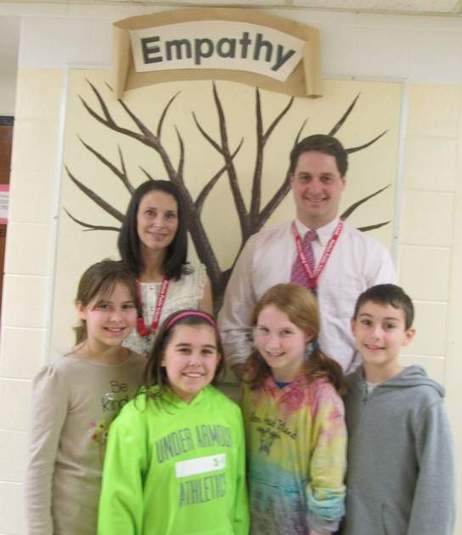 "Empathy" may be only a word to many elementary school children, but not to kindergarteners through fourth graders at Forest Avenue School.
A clever, educational skit by Hudson High School drama students acted out the theme of " Empathy-acting after putting yourself in someone else's shoes," at a Forest Avenue School assembly Tuesday, Feb. 4.
=======================
observing students' empathetic acts and
rewarding them with "leaves of citizenship"
on the "empathy tree" in the
school hallway.
=============
By Rosemary Rimkusuf