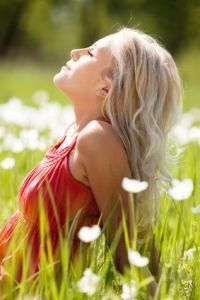 Ralph Waldo Emerson, one of the New England Transcendentalists, was very influential for me as a teenager. I have found many of his essays and aphorisms to be very useful, both personally and professionally. The one pearl I have gotten the most mileage out of is from his essay Love, written in 1841: "Each man sees over his own experience a stain of error, whilst that of other men looks fair and ideal."
When we compare ourselves to others,
we may feel better or worse.
It may be more useful to minimize comparison and instead consider our connections to one another and all life forms on the planet if we are working toward building a healthier relationship to the self.
By FRANCES L. HENNESSEY, LICSW