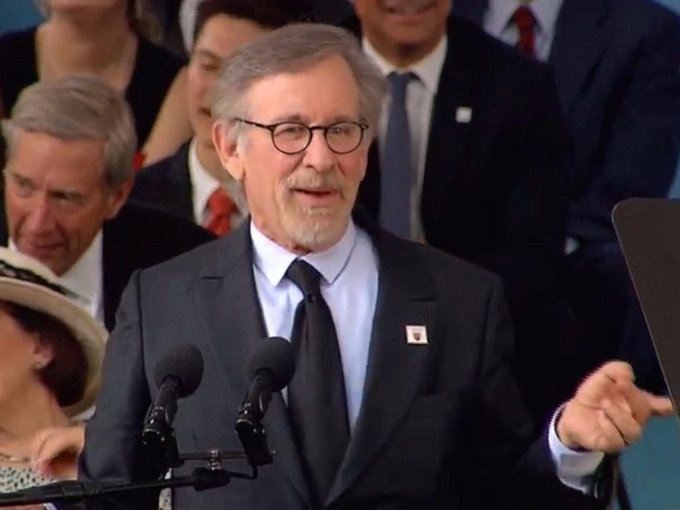 Spielberg said that hate is born of an "us versus them" mentality, and thinking instead about people as "we" requires replacing fear with curiosity.
"'Us' and 'them' will find the 'we' by connecting with each other, and by believing that we're members of the same tribe, and by feeling empathy for every soul," he said.
He also warned against simply feeling empathy without acting on it, either by voting, peaceably protesting, or generally speaking up for those who aren't being heard.
"We have to replace fear with curiosity," . "We'll find the 'we' by connecting with each other and by believing we're members of the same tribe and feeling empathy for every soul."
Filmmaker Steven Spielberg Speech
Harvard Commencement 2016
http://www.youtube.com/watch?v=TYtoDunfu00&t=15m45s