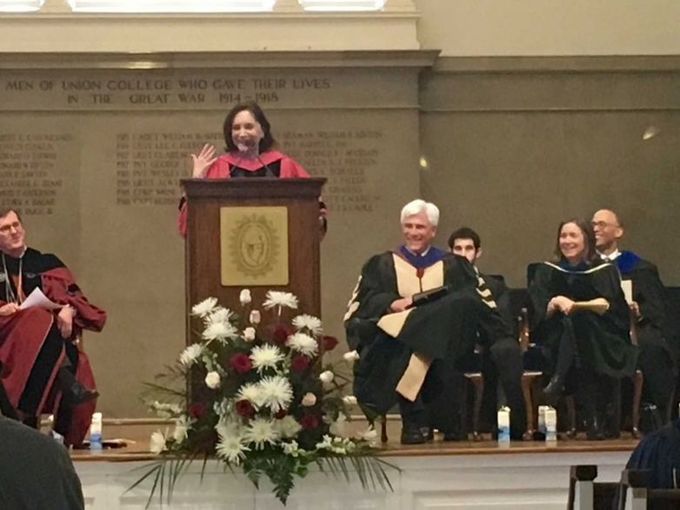 Empathy is being lost as people's habits shift, author says Society has reached a turning point in how humans interact with technology,
Sherry Turkle, the author of "Reclaiming Conversation," said to Union College students, faculty and administrators on Thursday. While many people find ways around face-to-face conversations, they often do not like how this makes them feel, she said, noting while 89 percent of Americans say they took out a phone during their last social interaction, 82 percent said the action diminished the conversation.
Turkle said in the last several decades, there has been a 40 percent decline in empathy, measured across many fields of study, in college students. The majority of that change has occurred in the last 10 years, she said.
Kids, facing five days without electronics, relearn their ability to connect with one another, she said, calling face-to-face conversation "the most humanizing thing we do." Conversation nurtures empathy and intimacy, she said.
By Lindsay Ellis