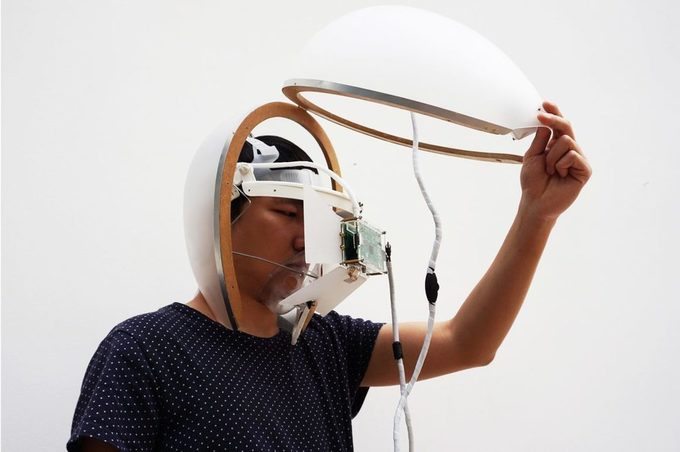 In this series we connect the dots on work in Degree Show Two. Here, we look at engaging empathy through design…
Design, it could be said, is an intrinsically empathic process. To connect with the lives of others, to think from another's perspective in order to rethink the world.
A project in Show Two that harnesses the power of empathy most acutely is Di Peng's 'Dementia Simulator' (MA Industrial Design). The adage of only knowing someone when you've walked a mile in their shoes is put into practice with Peng's headset which allows the user to experience a variety of dementia symptoms. Proposed for caretakers and family members of dementia sufferers, the headset disrupts sensory experience such as obscuring people's faces so the user has difficulty recognising them or obstructing speech so communication is only ever partial.