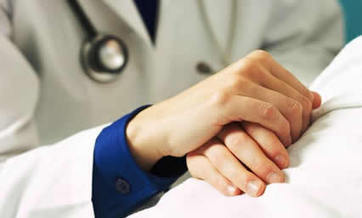 All of us probably have similar stories of doctors who've been kind and caring, and others who've been less so, maybe even rude. While we all want great medical care, we also want doctors who listen to us and convey empathy—an understanding of our feelings and concerns, reflected in a warm demeanor. This can help us to trust and feel connected to them. But that combination can be hard to find.
A 2011 survey of 800 recently hospitalized patients found that only 53 percent of them felt that their physicians were empathic and caring.
And it's not just in their heads: In one study where doctor-patient encounters were videotaped, researchers found that doctors often overlooked or dismissed signs of distress communicated by patients, providing empathic responses only 22 percent of the time. Other studies have found similar results.