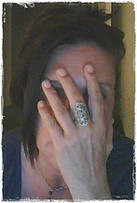 Shame resilience theory (SRT) was developed by researcher and author Brené Brown in 2006. Given that Brown's recent TED talk called Listening to Shame has already been viewed nearly one million times, I thought this would be a good time to take a closer look at the theory behind the phenomenon….
Forming mutually empathetic relationships that facilitate reaching out to others:
When we reach out for support, we may receive empathy, which is incompatible with shame and judgment. We recognize that our most isolating experiences are also the most universal.
by Steve Safigan