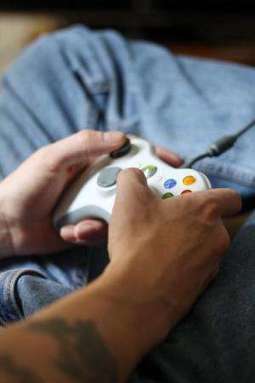 Young male gamers who strongly identify with male characters in sexist, violent video games show less empathy than others toward female violence victims, a new study found.
…But males who really identified with their characters in the sexist, violent games didn't feel as much empathy for the victim," said Brad Bushman, co-author of the study and professor of communication and psychology at The Ohio State University..
.Results showed that male players who strongly identified with their character in the sexist and violent games showed the least empathy. And that was because they were more likely to agree with what are called "masculine beliefs."..
As expected, most of the results pertained primarily to the male players; game playing did not have a significant effect on how much empathy the female players had for the female violence victims.
But results showed male players who identified closely with male characters in violent-sexist games were the ones who showed the least empathy.