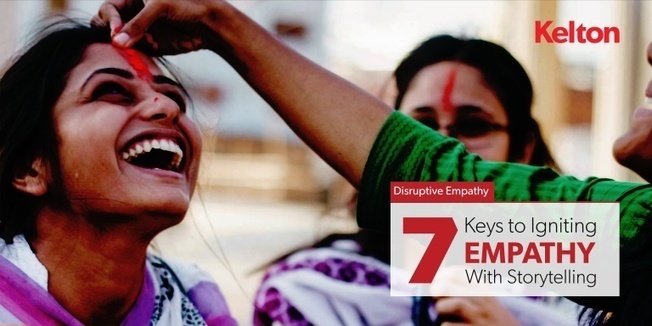 Seven Keys To Igniting Empathy With Storytelling
1. Igniting empathy is an essential component of research, strategy, and creativity. In our work with clients, we've learned that understanding the customer through deep insight is only half the battle. Instilling real empathy into your organization is as much, if not more, about how insights are communicated. Borrowing from our heritage in journalism, we've compiled 7 Keys to Igniting Empathy to positively impact your organization, and infuse empathetic understanding into every customer touchpoint.
2. About Kelton Global Kelton Global is an insights and strategy consultancy with deep experience in research. We blend a broad range of approaches to generate smart, actionable solutions that help brands move confidently into the future. Founded by journalists, compelling storytelling and empathetic understanding are at the core of everything that we do.
3. Empathy is everyday mind reading. Empathy requires an awareness of the feelings and emotions of others, and the ability to experience them through the power of imagination. Empathy has two components: