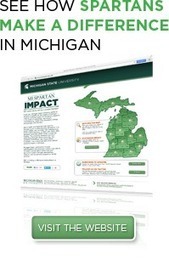 Demonstrate and build healthy relationships by showing empathy and kindness towards others.
Michigan State University Extension promotes strategies for developing empathy through its BeSAFEbullying prevention curriculum and trainings, including:
* Creating safe settings (homes, schools, afterschool programs, faith-based groups): An environment where youth are respected and not judged opens communication and sharing.* Exploring connections to human differences: Talking about disparages and injustices to minorities affirms realities and encourages critical consciousness.* Working in partnership with youth: Involving youth in the brainstorming, planning, action and follow-up process fosters ownership of a project and in a group.* Positive adult modeling of empathy and respect: How adults treat each other and youth in community settings speaks volumes. Being kind and caring towards all, versus being harsh and judgmental sets a tone and a level of expectation.
by Denise Aungst,