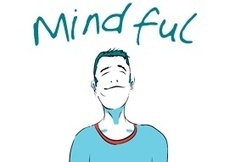 By Emily Nauman
A new study finds that children of mindfully self-compassionate parents tend to have lower rates of anxiety and depression.
When their teenager struggles with anxiety or depression, many parents will blame themselves for the trouble. But a new study suggests that a
self-compassionate attitude may be more helpful to the teen—and that the best way to foster that self-compassion is to cultivate mindfulness.n.