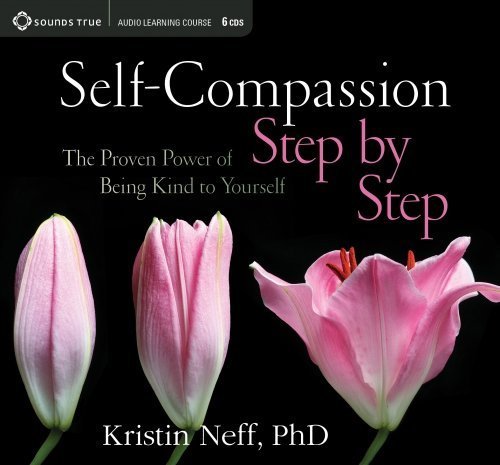 A Six-Session Training Course for Transforming Your Relationship with Yourself
6.5 CE credits available!
Why does it feel so natural to be compassionate and kind to those we care about—yet so hard to treat ourselves the same way? "Our culture teaches us to use self-criticism for motivation and to build self-esteem by constantly measuring ourselves against everyone else," says Dr. Kristin Neff. "We need to re-learn the essential skill of being genuinely nurturing and supportive toward ourselves." With Self-Compassion Step by Step, this groundbreaking researcher reveals the clinically proven power of self-kindness, with practical training for cultivating an enduring and unshakable sense of your fundamental human worthiness.
Self-Compassion: The Mainstay of Happiness and Well-Being
Course objectives:
Define self-compassion as a practice to increase happiness, optimism, and curiosity in our lives, while decreasing anxiety, depression, and stress.
Discuss how self-compassion motivates with love—providing clear vision and nurturance needed to reach our full potential
Discuss how to turn toward our emotions withcuriosity, openness, and non-judgement to counter the Default Mode Network.
Define empathy, self-esteem, loving kindness, and equanimity as related to compassion for ourselves, our loved ones, and all beings.
Practice and utilize guided meditations and experiential exercises in mindfulness meditation, loving kindness, interconnectedness, and working with difficult emotions as a way to embrace our lives and cultivate kindness toward ourselves.