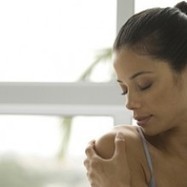 Do you treat yourself gently? Do you acknowledge the sources of distress in your life? Learn self-compassion and begin to heal.
This article is the third in a series that aims to look at the concept and development of self-compassion. We've defined compassion as a tenderhearted recognition of pain or distress, coupled with a desire to alleviate it. The first article looked at the concept of compassion as a whole while the second explored growing compassion through recognizing limits. This article will look at the first part of our definition of compassion: having tenderheartedness toward your distress.
The type of tenderheartedness that is integral to compassion is more than a soft emotion: it is a relational stance.
by Susanne M. Dillmann, PsyD