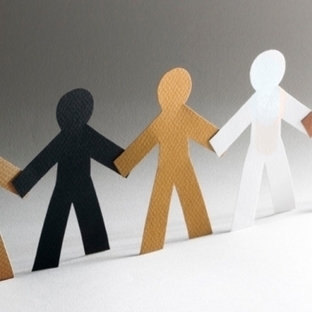 MIT neuroscientists explore how longstanding conflict influences empathy for others.
MIT postdoc Emile Bruneau has long been drawn to conflict — not as a participant, but an observer. In 1994, while doing volunteer work in South Africa, he witnessed firsthand the turmoil surrounding the fall of apartheid; during a 2001 trip to visit friends in Sri Lanka, he found himself in the midst of the violent conflict between the Tamil Tigers and the Sri Lankan military.
Those chance experiences got Bruneau, who taught high school science for several years, interested in the psychology of human conflict. While teaching, he also volunteered as counselor for a conflict-resolution camp in Ireland that brought Catholic and Protestant children together. At MIT, Bruneau is now working with associate professor of cognitive neuroscience Rebecca Saxe to figure out why empathy — the ability to feel compassion for another person's suffering — often fails between members of opposing conflict groups.