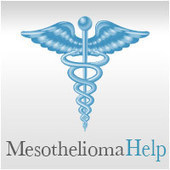 Mesothelioma patients may react better to treatments and will be happier when their patients show them some empathy.
In an article posted earlier this month, it was noted that medical providers in the UK are encouraged to be cognizant of the impact their words can have on their patients. When telling a patient of his newly-diagnosed mesothelioma, for example, the doctors are encouraged to walk in their patient's shoes to understand the repercussions their words could have. Now, researchers report empathy from physicians can lead to "happier patients with better health outcomes."
Researchers from Michigan State University can now back this up through a small scientific study of patients after discussions with doctors. They found that "a doctor-patient relationship built on trust and empathy doesn't just put patients at ease — it actually changes the brain's response to stress and increases pain tolerance.
More articles by Nancy Meredith