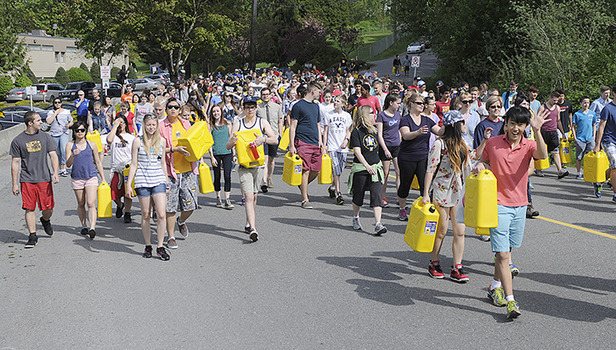 Mennonite Educational Institute secondary school students took part in the Run for Water Empathy Walk Friday.
The event saw about 500 students walk from the school over to Fish Trap Creek, where they each filled a yellow 20 litre jerry can with water. The group then walked over to High Street, at Mt Lehman Road and Highway 1 with the cans
to empathize with the plight of Ethiopian women who do this everyday without choice.