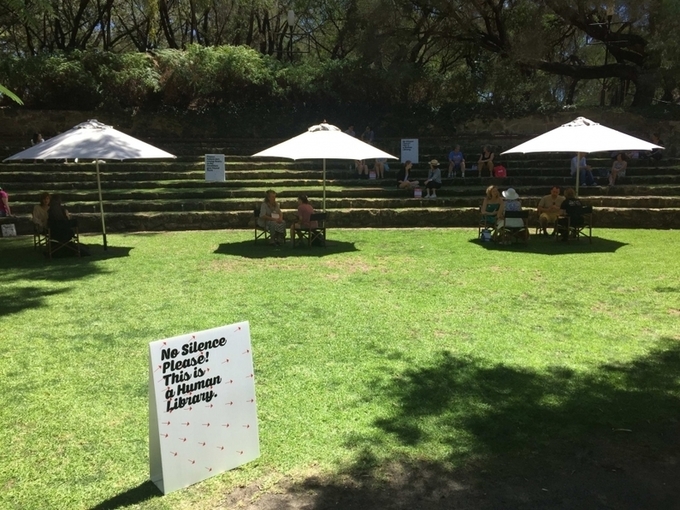 As part of the presentation of Empathy Museum at NOW Gallery 11 June – 2 July 2016, we present a day of events around the subject of empathy including a Human Library event in Peninsula Gardens.

Human Library (1-4pm)
The Empathy Museum presents a Human Library – a participatory project designed to create personal and social change through dialogue and empathy.
A Human Library is like any other library, except that the books are people with stories to share – 'living books'. Visitors are invited to come to our Human Library on Saturday 25th June and borrow a living book for conversation on the theme of home. We have living books from all walks of life including authors, designers, refugees and community organisers.