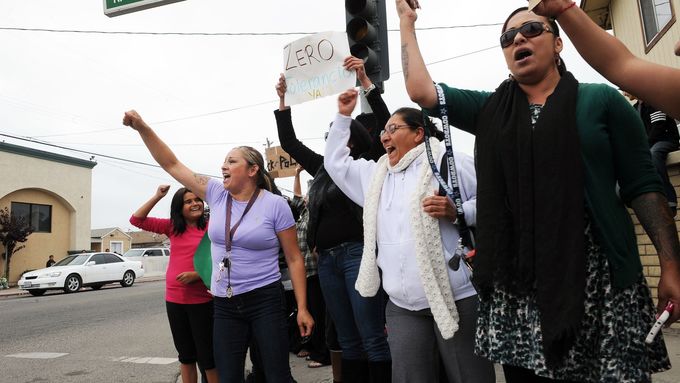 Bay Area groups are offering $500,000 for ideas to inject more empathy into communities.
Salinas can use a strong dose of empathy as it tries to heal following three police-involved fatal shootings and the community outrage and rioting they precipitated.
That's why two Bay Area philanthropic groups are urging local nonprofits to apply for $500,000 in empathy grants.
The David and Lucile Packard Foundation and Ashoka Changemakers have launched an online competition in search of initiatives that cultivate empathy skills aimed at strengthening communities while building leadership skills in young people.
The grant competition is called "Building Vibrant Communities: Activating Empathy to Create Change." A total of $500,000 will be awarded for up to six proposals to be showcased at the Packard Foundation's 50th anniversary celebration.
by Roberto M. Robledo