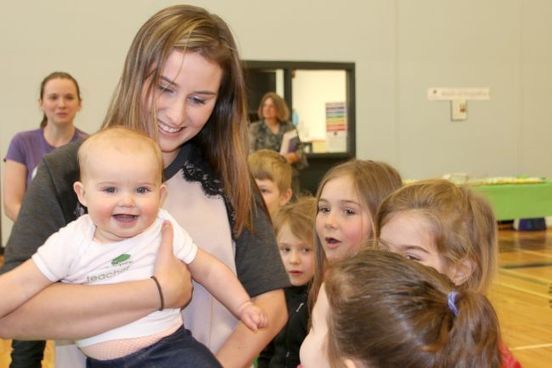 TRURO – Mary Gordon believes love is the strongest force in the development of brains. She's worked with children who suffered abuse and neglect and says the people doing the hurting didn't have empathy or know how to love well.
Gordon visited Truro Elementary School Tuesday morning to help celebrate 10 years of the program running in CCRSB schools, and delivered a public speech at the Alumni Theatre during the evening.
"The absence of empathy is at the root of violence, racism and genocide," she said. "Hatred is seen when people don't find commonalities."
She found that children empathized with babies because they are vulnerable and loving.
"We're really bigger babies. We share feelings and that makes us human."