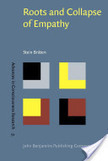 Spanning from care-giving infants and civilian rescuers risking their life to the collapse of empathy in agents of torture and extinction, this unique book deals with and illustrates the altruistic best and atrocious worst of human nature.
It begins with infant roots of empathy, then turns to the neurosocial support of empathic participation, and to the nature and nurture of good and ill.
It raises questions about how abuse may invite vicious circles of re-enactment, and as to how ordinary people may come to commit torture and mass murders, such as the Auschwitz doctors and the sole terrorist attacking Norway on July 22, 2011.