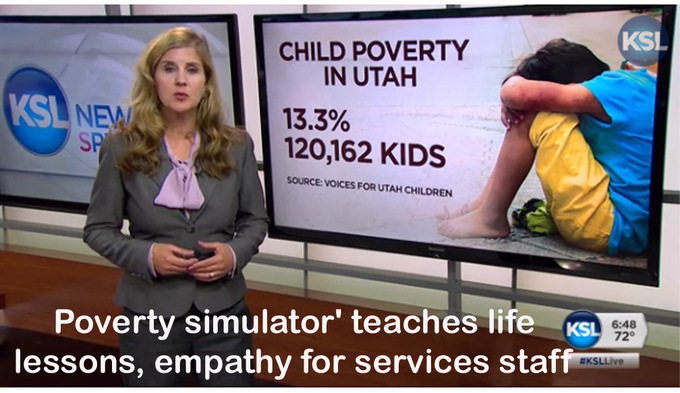 Role Play in Small Groups
A group of people filled the room at the training bureau of the Juvenile Justice Services. We were strangers who came together to gain empathy.
In real life: staff and volunteers helping youth offenders. But on that day we were the Chen family who came upon hard times.
A counselor at the Weber Valley Juvenile Detention Center played my 16-year-old sister who was pregnant. "She's due in two months," Jennifer Nelson said. Mark Strebel, a CPA with JJS, was my 10-year-old brother who had to watch me. I was "Chad," age 8, a grade-schooler. "Mom," a volunteer at the Decker Lake Youth Center, had gone back to work full-time as a receptionist.